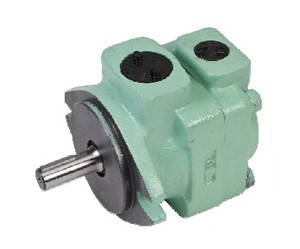 Our organization offers a wide range of Hydraulic Oil Pumps. Procured from the reliable vendors, our offered range is flawless in nature. The pumps offered in this category are widely used in agriculture tractor industry and hydraulics machines automation. The range offered by us includes Yuken Vane Pumps, Dowty Gear Pump, Polyhydron Radial Piston Pumps and Yuken/Jactech Axial Piston Pumps.
Yuken Vane Pumps
Yuken Vane PumpsWe are offering Yuken Vane Pumps with fixed and simple adjustable displacement. Due to their higher efficiencies than gear pumps, these pumps are widely demanded by the customers. Used for mid pressures up to 180 bars in genre, the pumps offered by us are considered as high pressure components. In order to obtain simple adjustable pump, there are some type of vane pumps that can change the center of the vane body. The adjustable vane pumps are also known as constant pressure or constant power pumps. The displacement is increased, when the required power or pressure is reached. Similarly, displacement or swept volume is decreased until equilibrium is reached. Used in hydraulic industries, power pack manufacturers, automobile and heavy mobile vehicles, these pumps can be customized as per the requirements of our customers.
The offered pumps are widely demanded by the customers for their features like high performance, compact designs and strong construction. The pumps offered by us have vanes mounted to a rotor, which rotates inside of a cavity. These vanes are tensioned in order to maintain contact with the walls, while the pump rotates. Moreover, the vanes can be of variable length. Our offered pumps are suited to handle clean fluids with low lubricating features at high pressure.
This article comes from DL edit released